KCEBR's goal is to place homeless dogs into loving homes and families. KCEBR takes special care to match the right home with the right dog, ensuring a lifetime of love for both the pet and the adopter. The adoption process may seem time consuming or unnecessarily complicated, but please understand that we have our dogs' best interests at heart.
Please understand that the organization is completely run by unpaid volunteers, who dedicate their free time to help the dogs. The entire adoption process takes time; KCEBR is unwilling to sacrifice being thorough when the dog's future is at stake. KCEBR thanks you for your time and patience throughout our adoption process.
Are you looking to adopt from KCEBR but do not live locally in Kansas City? Here are some quick facts for our out of state adopters: 
KCEBR does require out of state adopters to travel to Kansas City to meet their new family member. ALL family members, and current dogs, must be able to make the trip to ensure it is a good fit for the entire family. 
KCEBR DOES NOT ship dogs or send them off with transports to get adopted. 
KCEBR does require that if the adoption did not work out and the bulldog needs returned, the dog will be brought back to Kansas City, and that will be the responsibility of the adopter. 
STEP ONE – APPLY
The first step is to have you fill out an adoption application. This application will tell us about you and your lifestyle, training beliefs and background with animals. Please verify you receive an application confirmation after you complete the online form. 
STEP TWO – APPLICATION FEE 
Please pay the $20 non-refundable application fee via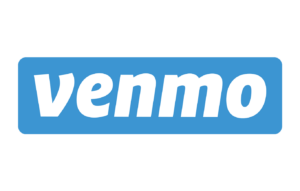 Venmo (@kcenglishbulldogrescue)
or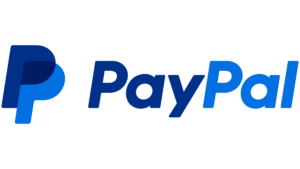 PayPal (kcbulldogrescue@hotmail.com)
STEP THREE – DRIVER'S LICENSE OR STATE ID
Please email a copy of a driver's license or state id for every person over the age of 18 in the home to adoptkcebr@gmail.com 
STEP FOUR – VETERINARY RECORDS
Please email a copy of all current animals in the home veterinary records to adoptkcebr@gmail.com . These records must include proof of spay/neuter, up to date vaccinations, up to date heartworm test and up to date heartworm preventative. 
STEP FIVE – APPLICATION REVIEW
The KCEBR application committee volunteers will initially screen your application to determine if all necessary information was provided.
STEP SIX – LANDLORD APPROVAL
If it is determined that you rent your home, your landlord will be contacted to make sure you have approval to have a dog in your home. KCEBR also asks about any breed or size limitations.
STEP SEVEN – PERSONAL REFERENCES
KCEBR volunteers will contact your two personal references listed on the application and ask them questions in regards to whether they consider you to be a responsible pet owner.
STEP EIGHT – VIRTUAL HOME VISIT
KCEBR requires home visits to determine that the dog will be living in a safe environment. This is an informal chance for us to get to know you, your lifestyle, home environment and determine which dog(s) in our program might be the best fit. The home visit is done virtually through Zoom or Facetime or Google Meet.
STEP NINE – FINDING THE PROPER DOG FOR YOU
KCEBR does not have a shelter where the dogs can be visited, the dogs are in foster homes. KCEBR does NOT arrange meetings between interested individuals and our fosters until an applicant has been approved via this adoption process. We do have Meet & Greet events around the Kansas City area. Please see our Facebook page (facebook.com/kcebr) for upcoming events.
STEP TEN – APPROVAL AND ADOPTION
Once your application is approved, you will receive a series of emails that you are required to acknowledge via response. At this time, a KCEBR Director will be discussions of what dog will be placed with your family. Once all parties are in agreement, the adoption contract is signed electronically and the adoption fee paid in full. Upon signing the final Adoption Contract, you will have a new forever family member.
KCEBR does not negotiate adoption fees, nor do we accept payments.
Our Adoption Fees can range from $200 to $1,200 dollars depending on the age and health of the dog. Below is an EXAMPLE of adoption fees (KCEBR reserves the right to review and revise adoption fees):
| | |
| --- | --- |
| Age of Dog | Adoption Fee |
| 0 – 6 months | $1,200.00 |
| 6 months – 1 year | $1,000.00 |
| 1 year – 2 years | $750.00 |
| 2 years – 4 years | $650.00 |
| 4 years – 6 years | $550.00 |
| 6 years – 8 years | $450.00 |
| 8 years – 10 years | $350.00 |
| 10 years + | $200.00 |
The first step to adopting a bulldog or pug is filling out an application. Please remember adopting a bulldog is a major responsibility. We are very particular in the homes these dogs are placed in. Not every home is good for every dog. Please have patience while we try to find the right bulldog for you. Sometimes this takes time.
Please do not contact us about adopting a Bulldog posted here if you do not live within three hours of the Kansas City Metro Area. We place limits on how far a these dogs can travel to the new home for many reasons. We will not ship Bulldogs to anyone.