KCEBR will public Surrender & Intake Data and Adoption Data in January of each year for the previous year.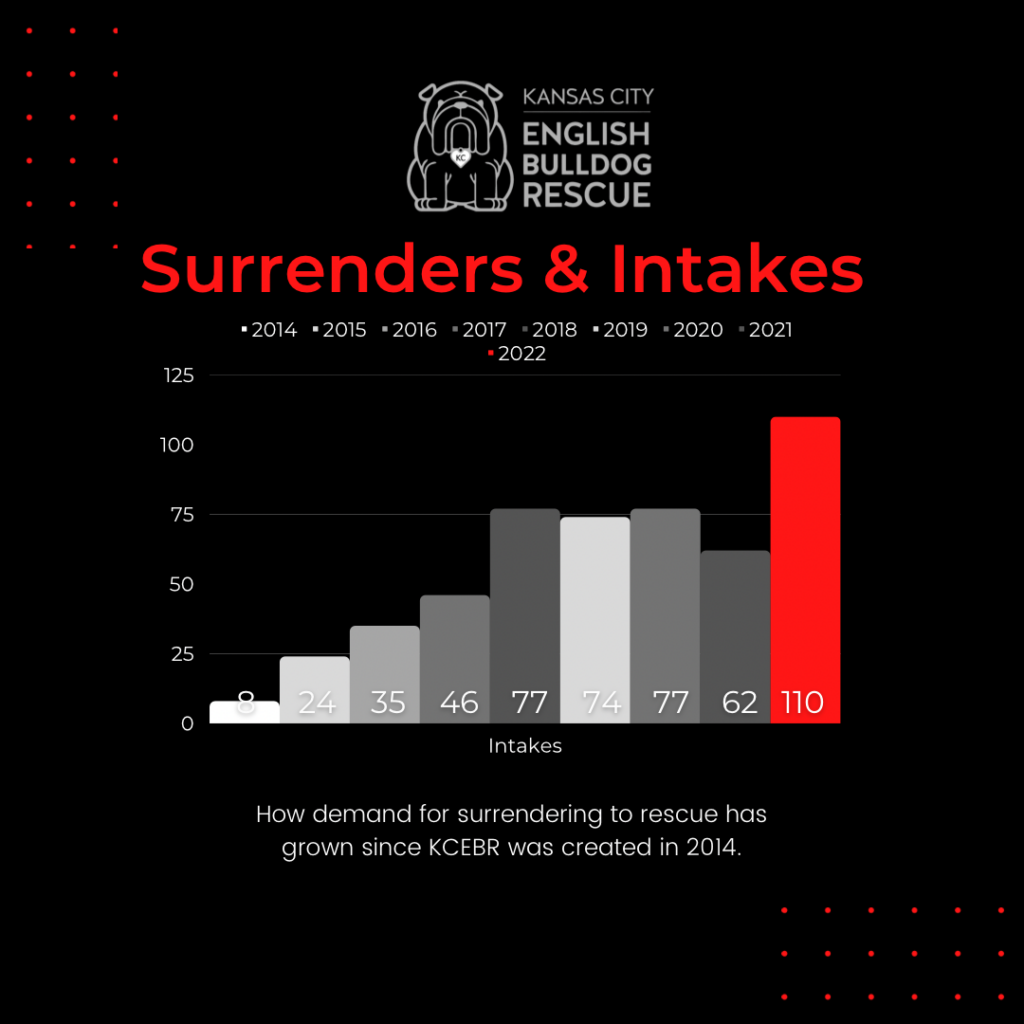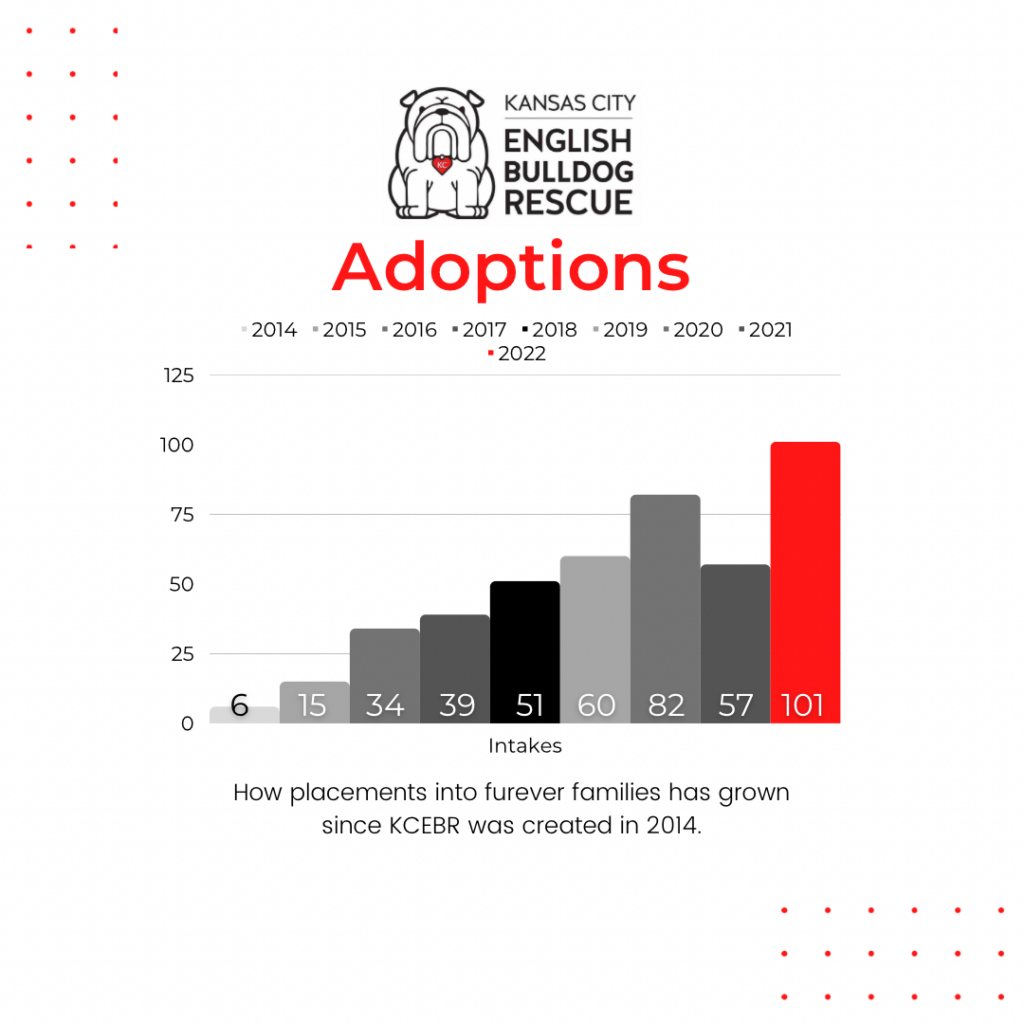 Annual Reports – COMING SOON
From the first year with 8 intakes, to a record breaking 2022 with 110 intakes, KCEBR is seeing continuously increasing demand for rescue. 
An average year of vet bills for the rescue amount to $125,000 to $150,000, and is projected to increase annually. The rescue takes these dogs into foster homes as there is no physical facility, evaluates their personalities and medical needs, then proceeds to get them healthy and ready for a forever home. Many thousands of dollars are spent to provide medical care, food, shelter, and training while the rescued Bulldogs and Pugs are awaiting adoption. KCEBR receives all of these dogs as owner surrenders, breeder surrenders, and as strays from the local shelters. The average vet cost to get one of the bulldogs or Pugs coming through KCEBR healthy is $1,000. These dogs often come into rescue overbred, with horrible allergy outbreaks and neglected vet care.
KCEBR is 100% volunteer based with no paid employees, and about 75 consistent volunteers that work tirelessly holding adoption events, transporting the Bulldogs and Pugs to vet visits, and working applications for adoption. KCEBR has a thorough application process to ensure the bulldogs are going to forever homes. The volunteers request vet records, personal references and home visits before placing a dog in their adoptive home.
With the average vet bill for a KCEBR dog being $1,000, the rescue relies heavily on donations and supporters to remain running and assisting these bulldogs in need. Monetary donations to KCEBR go directly to the vet bills for the 25-40 bulldogs in rescue at a given time. KCEBR is made up 100% of volunteers and fosters who run the rescue in their free time after work and on weekends so all donations go directly to the dogs' benefit.